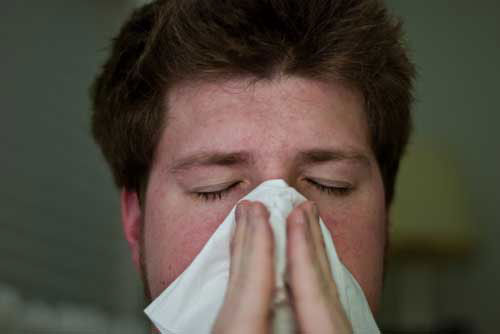 21 Jun

How Long Does it Take a Virus to Take Effect

Have you ever gone to bed feeling fine, only to wake up the next morning with a cold or sinus infection? This has probably happened to you more times than you can count. So why does this happen? How long does a cold or sinus infection take to set up shop in our sinuses?

Usually the infection is active in the body for anywhere from 24 to 72 hours before you start feeling symptoms. In fact, you can even be contagious during those previous hours, meaning you could be spreading the bacteria to others without even knowing you're sick.  That's right: studies have shown that you can transmit the cold virus to others one or two days before symptoms. You can also transmit the virus up to four or five days after being exposed to the virus.

So if you don't know you have a cold, how can you start treating it?

We recommend using Xlear Nasal Spray with xylitol to help treat your cold. If you use Xlear in the morning and again in the evening before bed, you can help keep your nasal passages clear of debris that leads to infection, and keep the tissues from drying out. This can help inhibit cold and sinusitis from invading your sinuses, making it harder for the bacteria to take over.

It's also good to keep the surface areas you touch clean. Most of the germs we pick up are from us touching surfaces that have the germs on them and then touching our eyes, nose, or mouths.

So to keep you from getting a stuffed up nose, we recommend using Xlear nasal spray twice a day. Use once in the morning and once in the evening to help clear the nasal passages of debris or bacteria that might have found its way there.

Xlear nasal spray is available online or in local stores around the country.